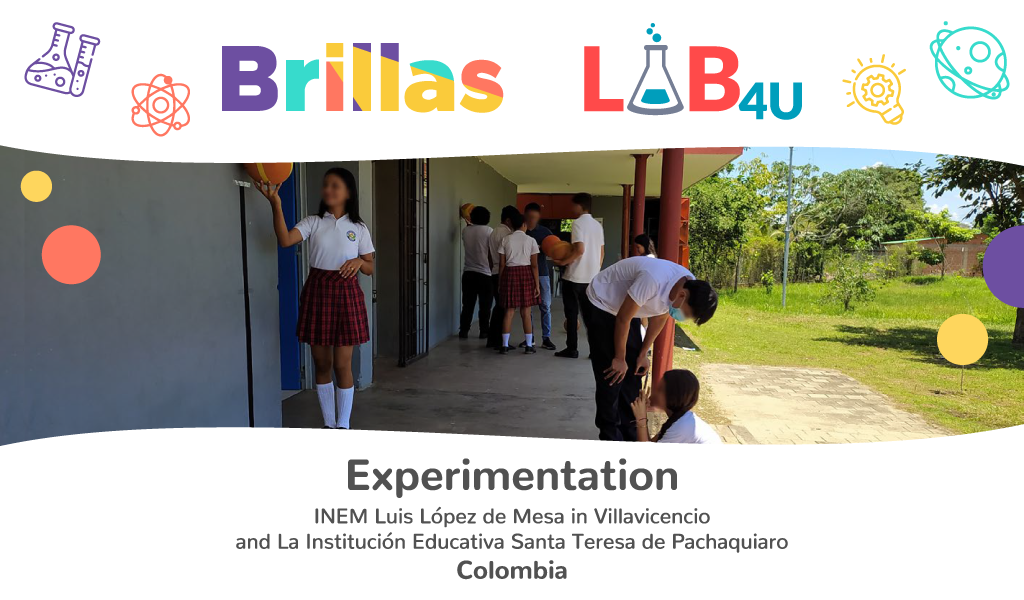 Training the professionals of the 21st century in Colombia together with Brillas Foundation
Through the Experiment at School Program, the Brillas Foundation together with Lab4U gave access to quality STEM Education to more than 300 students from two establishments in the communities of Villavicencio and Pachaquiaro.
Committed to the training of future professionals, Brillas Foundation, in alliance with Lab4U, works to offer more and better access to scientific education for students from the INEM Luis Lopez de Mesa schools in Villavicencio and the Santa Teresa de Pachaquiaro Educational Institution, in Colombia, through of the Experiment at School program, which benefits more than 300 students and 4 teachers, with the possibility of accessing the tools and applications of Lab4Physics , Lab4Chemistry and Lab4Biology .
In this way, both educational communities will be able to promote experimentation by applying the inquiry methodology in the classroom through the participation of their teachers, who will be able to promote the interest and motivation of children and young people to study STEM careers, contributing today to the development of the skills that the 21st century requires, while training Change Agents who will join the work force, having access to more and better job opportunities in the future.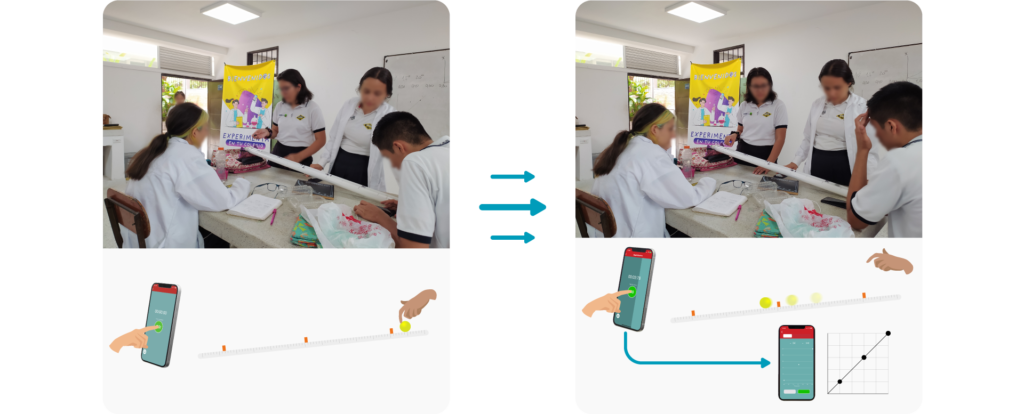 "For the Brillas Foundation, it has been very satisfying to work with the Lab4U team and launch an innovative proposal in Colombia for the teaching of science in secondary education. We frequently see how students move away from the scientific field for lack of motivation, significant learning or self-confidence. It is inspiring to recognize in the Lab4U proposal a practical and scalable tool, which awakens knowledge but above all the motivation and expectations of young people who are defining their life trajectories and who can find in STEM education an opportunity to shine in society", says Lina Sanchez, Director at Brillas Foundation.
During the implementation of the program, the students participate in various experimentation sessions in the classroom, to develop skills and scientific research processes, and knowledge around the great ideas of science.
For their part, the participating faculty access continuous support from the Lab4U team, with technical-pedagogical support, training, monitoring, accompaniment and progress reports that allow them to know the progress made by their students.For the CEO and Co-founder at Lab4U, Komal Dadlani, the "Experiment at School" Project means a tremendous opportunity to generate, for the first time, an impact and a change in education in Colombia. She assures "we hope that young people that experiment with the Lab4U apps are inspired and, in the future, may want to follow careers related to science and technology, since we know that by 2050, 75% of jobs will be related to STEM areas. That is why we are today training the professionals who will solve the great challenges of humanity".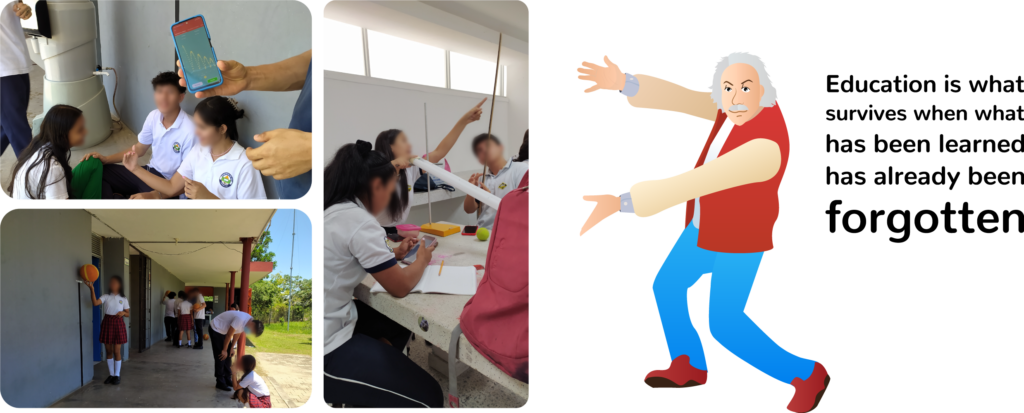 If you want to generate an impact in your community through STEM, write to us!