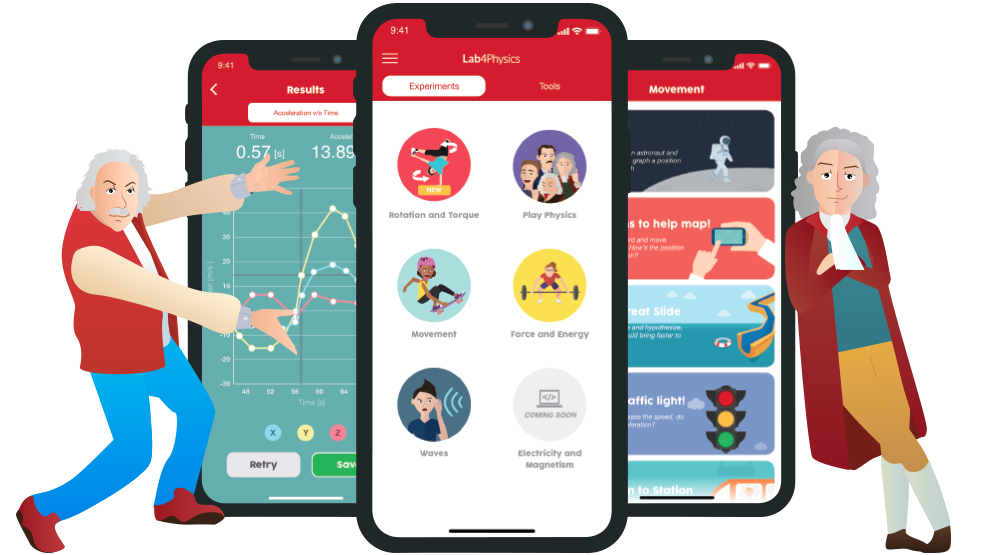 Lab4Physics integrates the power of four sensors into more than 50 physics lab experiences, all designed using an inquiry-based approach so students can learn through experiments.
Using just your phone and basic materials, you can start experimenting right away, discovering energy, waves, forces and motion in new and exciting ways.
Find it in the Physics Lab of our Lab4U App
Why Lab4Physics?
Proven positive impact
Lab4Physics has a proven positive impact* on Physics knowledge, self-perception of knowledge, interest in studying STEM in the future.
Rigorous and inquiry-based
All experiments are standards-aligned and designed to promote scientific thought and learning through inquiry.
Comprehensive and Complete
Students hypothesize, build, measure, analyze, compare, and export results in real time, experiencing physics first-hand.
Fun and Engaging.
Invites students to learn collaboratively by exploring and gathering data in real-world situations.
Affordable and easy to use.
Requires only a mobile device and inexpensive everyday materials. Intuitive interfaces and video tutorials make it easy to get started.
Tools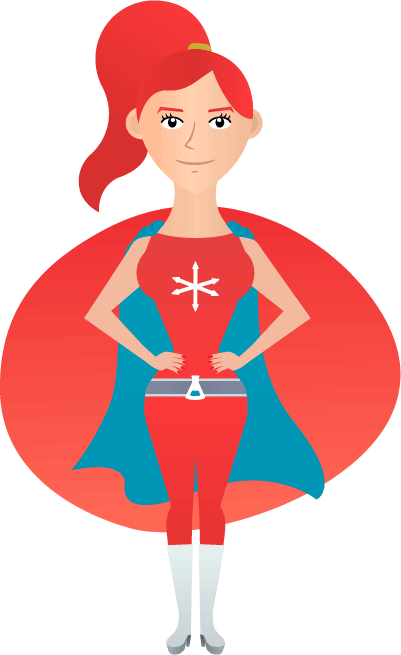 Experiment List
Need for some curriculum alignment? At Lab4Physicswe offer several activities for your classes. Check out our list of experiments in your Lab4U App.
Our Pedagogy
Our experiments are designed with inquiry in mind. Lab reports and experimental activities are designed with a pedagogical structure that helps develop scientific thought:
Think - Build - Measure - Analyze - Conclude
Experiments
If you think physics is boring, think again! Enjoy more than 25 rigorous, standards-aligned lab experiences integrated into our curated bank of experiments, available through the App and Teacher portal. With our experiments, students learn and develop scientific thought while having fun!
Tools
Use your smartphone's or tablet's sensors to convert them into a lab in your pocket! Sensors like the microphone, camera, and accelerometer become tools for measuring, graphing, and analyzing changes in physical phenomena. You can design your own experiments around our tools, or access them through one of our pre-designed experiments.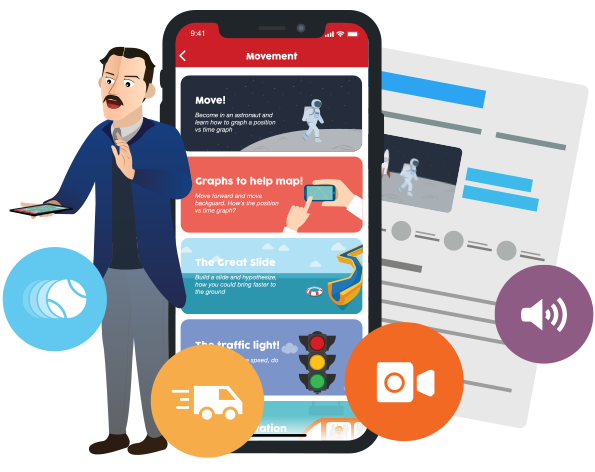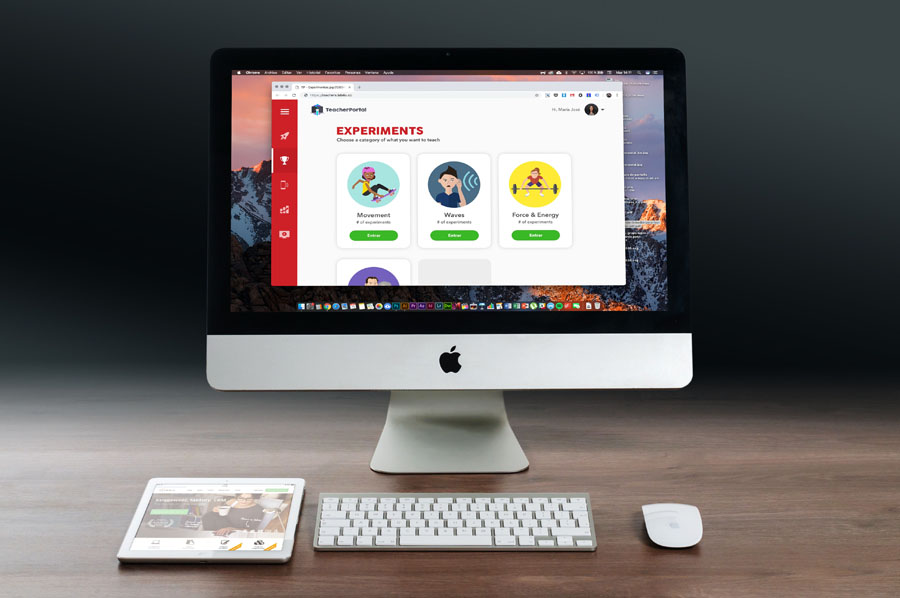 Teacher Portal
Everything you need to implement Lab4Physics in your science classroom! Find hundreds of resources for science educators, including lab reports and teacher guides aligned to our ever-growing library of experiments and video tutorials.
Go to Portal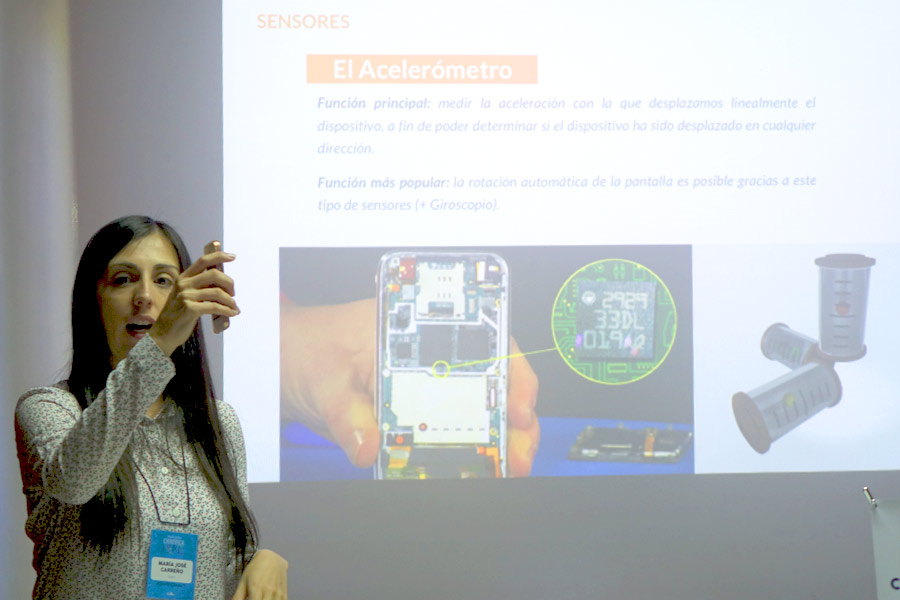 Online or In-person Professional Development
Go beyond the basics. Lab4U's professional development courses help you grow as an educator as you incorporate inquiry-based learning into your classroom or school, transforming the way science is taught and learned.
Read More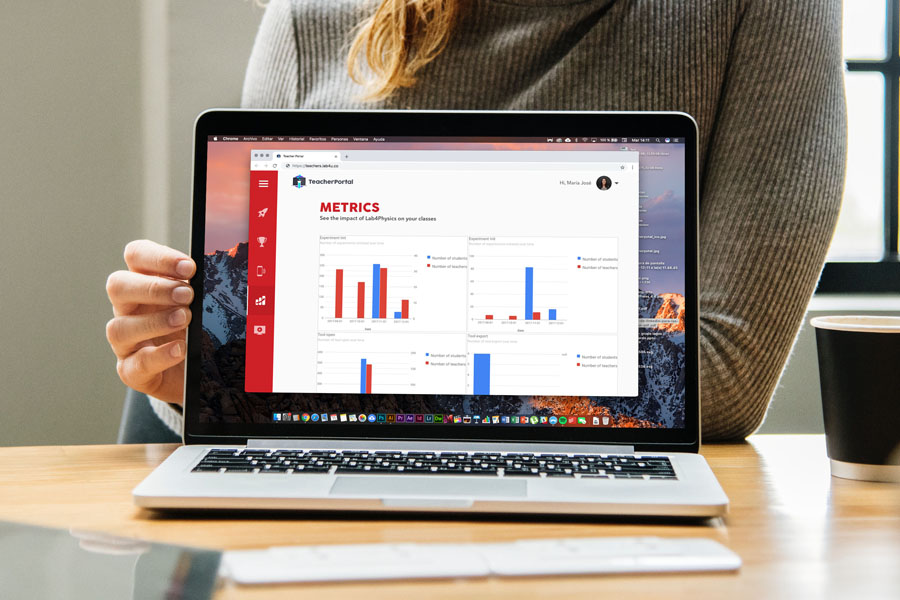 Implementation support and Usage Metrics
Our team provides you with all the support you need to implement Lab4Physics, along with a metrics dashboard that makes it easy to see trends and make data-based decisions.
Read More