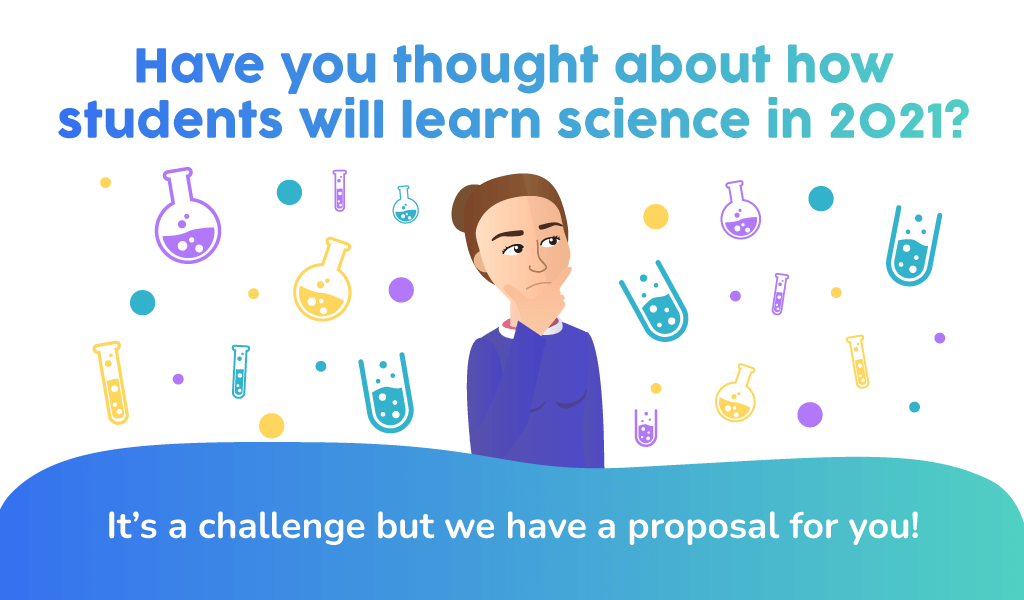 Covid19
Lab in your Pocket
Science Education
Science education within your hands
SARS-CoV-2 or coronavirus, has been the biggest pandemic in the last 100 years. This has caused great changes in the daily life of people, generating new barriers in the educational field.
The change in conditions caused by the pandemic has generated the need to stay connected to carry out day-to-day activities. Although this situation is complex, we believe that it is time to consider the impact of science education in these times.
In Lab4U, we are concerned about the access to quality science education for all, supporting teachers and professors who teach science classes to generate meaningful reflection and learning during this contingency.
In this effort, we have implemented Lab4U's offline mode. This will allow teachers and students to have a pocket lab anywhere and experiment even without an internet connection. These experiments can be downloaded when you have connectivity, being able to access them and use our tools without restrictions, thus providing greater learning opportunities. Try it anytime, anywhere.
If you are a science teacher and you are preparing material to work with your students remotely or improve your methodologies to go back to class. Let us know how we can help you. Our email is [email protected]
Learning science by experimenting from home is becoming more accessible! Don't let the this pandemic be an obstacle for the next Einstein or Marie Curie.
© Lab4U