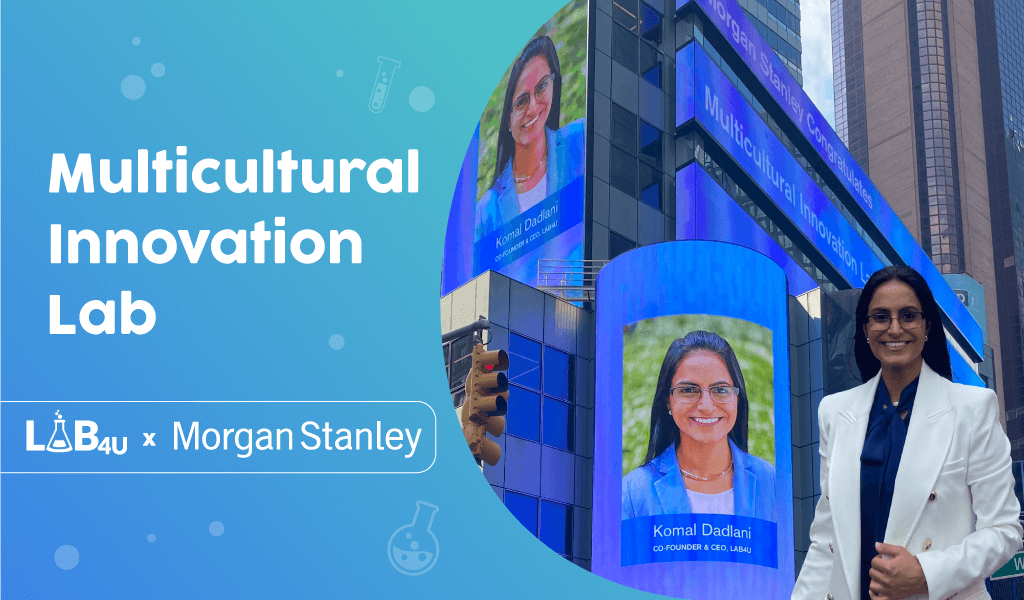 Lab4U Selected for Morgan Stanley's Prestigious Multicultural Innovation Laboratory
Lab4U is the first Chilean-American company to be chosen for the program
"An educational platform that transforms built-in smartphone sensors as lab equipment to improve STEM education with hands-on pre-designed experiments." This is how the leading global investment bank Morgan Stanley describes Lab4U, one of the eight companies selected to partake in their 2022 Multicultural Innovation Laboratory.
Their accelerator program for technology and technology-enabled startups, which selects companies in the post‐seed to Series B funding rounds, targets multicultural or woman founders, co‐founders, and C-suite members that are developing innovative solutions across sectors. Now in its seventh year, it has supported 59 total participating companies to date, with Lab4U being the first Chilean-American company to be chosen. Companies that participated previously have a combined valuation of more than $500 million and have raised more than $100 million in additional financing since completing the program.
At Lab4U, Morgan Stanley will invest in the company's growth and leverage its global ecosystem of internal and external partners to advance its development.
Komal Dadlani, CEO and co-founder of Lab4U, stressed the importance of Morgan Stanley's investment as critical to helping democratize access to STEM education. "Science, technology, engineering, and mathematics are crucial for the future–that is why our team is so happy to participate in this program. In addition to giving us more tools to promote Lab4U's mission and reach more students, it will also encourage more women to pursue careers in these areas and reduce the gender gap," explained Dadlani.
This year's program is welcoming the largest class of women and diverse founders yet. It will run from February to July and include weekly meetings with an executive team from Morgan Stanley. Each online and face-to-face session has been customized to help accelerate Lab4U's growth.
Post-program, a Morgan Stanley director will join Lab4U as a board observer to follow its development over a longer period of time. "Keeping someone from Morgan Stanley in our ranks will help us optimize our growth process," Dadlani says.
For more information on Morgan Stanley's Multicultural Innovation Laboratory, visit:
https://www.morganstanley.com/about-us/diversity/multicultural-innovation-lab
For more information about the press release in Chile (In Spanish): 
https://dfmas.df.cl/df-mas/punto-de-partida/la-primera-startup-chilena-en-la-que-invierte-morgan-stanley