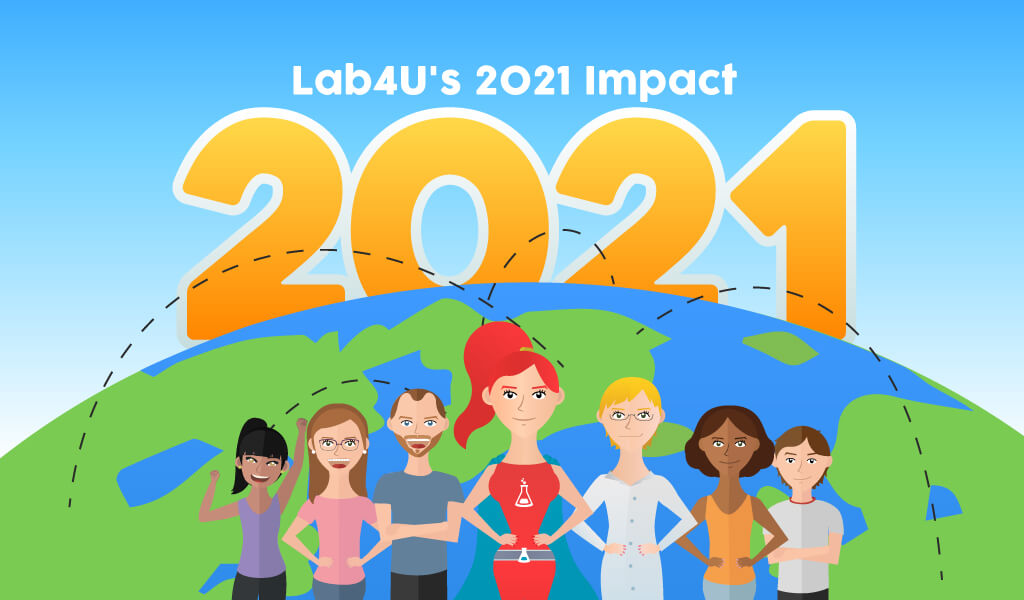 Lab4U's 2021 Impact – Thank you ❤️
Introduction
This year has been a strange year for all of us, online, hybrid, in person, remote, not remote, two doses or three doses, where we know change is the only constant. Once again, science proved to make a difference in an unprecedented time in history with the quickest vaccine production to save millions of lives. At Lab4U, we are inspired by science and its impact on humanity.
As a form of gratitude for this 2021, we want to share with our entire STEM-loving community our most outstanding milestones and achievements this 2021. Thanks to each of you, we can continue democratizing quality science and experiment-based education and multiply that impact year over year.
Lab4U's Reach this 2021
We proudly reached more than 16,000 students, more than a thousand teachers from across the globe, from California to the South of Chile, from a small city in Querétaro, Mexico, to a large urban city in the United States.
Every teacher is part of a movement changing the way science is taught and learned, which will further empower young people in STEM subjects and ultimately reshape the future of work.
This year, our students and their teachers used Lab4U tools over 40,000 times to perform various inquiry-based experiments. Whether remote, in-person, or hybrid, each interaction proved how relevant science is and how entertaining it can be in our daily lives!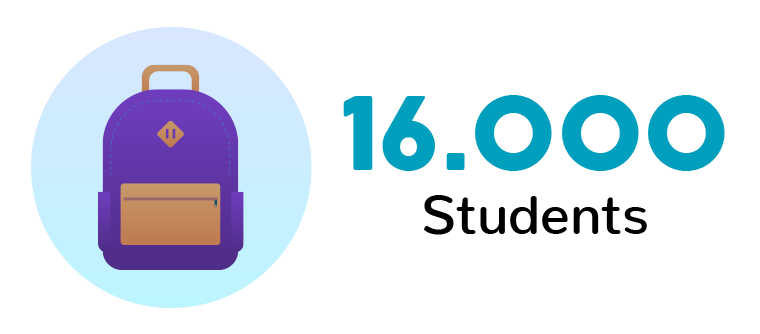 Why is this important?
World's biggest challenges will be solved by this young, empowered youth that believes in STEM; we just need to inspire them. In a 2018 Impact Report, the Inter-American Development Bank (IDB) found that students who performed at least three experiments using Lab4Physics reported an increased awareness of physics, increased self-confidence in the field, and a greater motivation to pursue a STEM-related career.
We believe that talent is universal, but opportunities are not. If we can inspire a student in any community through a fun and engaging way of learning science, we believe that we can have an impact on our society.
New Products, New Features: to keep experimenting!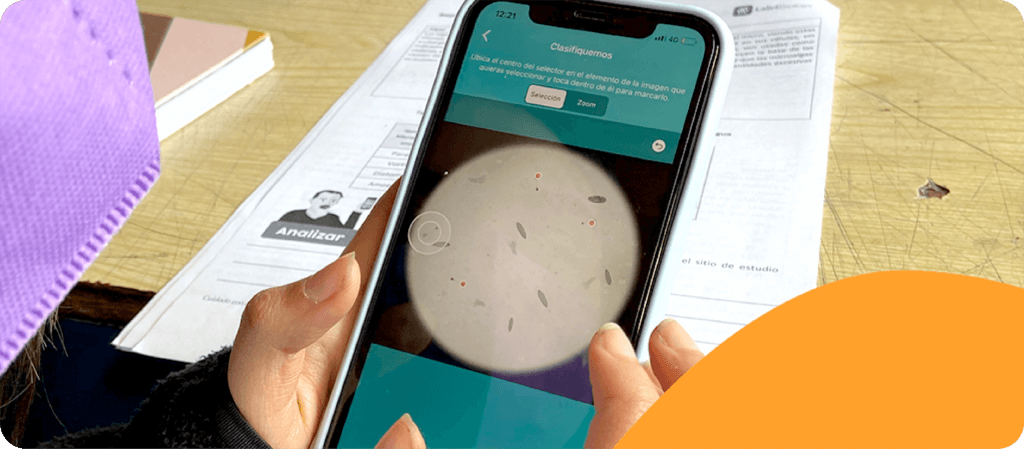 This year marked a hallmark in science and innovation. So our team has been inspired not only by Albert Einstein, Marie Curie, and Rosalind Franklin but also by the thousands of scientists and engineers currently across the world who work tirelessly to solve challenges like Climate Change, a pandemic … or new sources of energy. As we widen our understanding of STEM subjects, we expand our content and inspire through inquiry and experimentation.
What's new?
We officially launched Lab4Biology in LatAm with two innovative tools
An Analyscope for microscopy experiments and an Experimental Journal. In addition, Lab4Chemistry released its second tool that adds to our patented Colorimeter, The Color Inspector, which allows users to run experiments on Chemical Kinetics, pH, Chemical Reactions, and much more! We are proud to have launched 12 new experimental categories and 36 new experiments. To learn more, click here.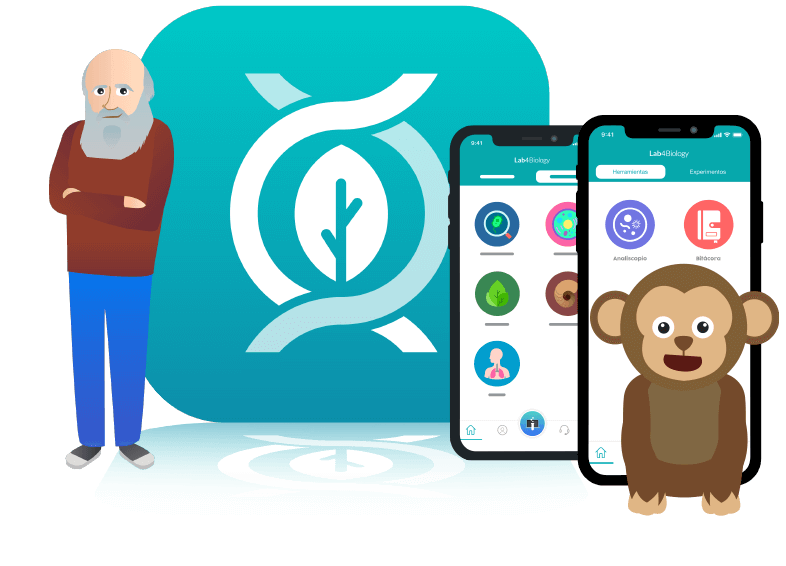 Lab4Biology is right now only in Spanish until September 2022. Stay tuned.
Here are some of the coolest experiments launched this year, making science fun and easy to learn.
New year lights
Be careful with the water
Farmer Ants
We are also grateful to our partner PADF Boeing as we designed experiments about Airplanes and Engines with Boeing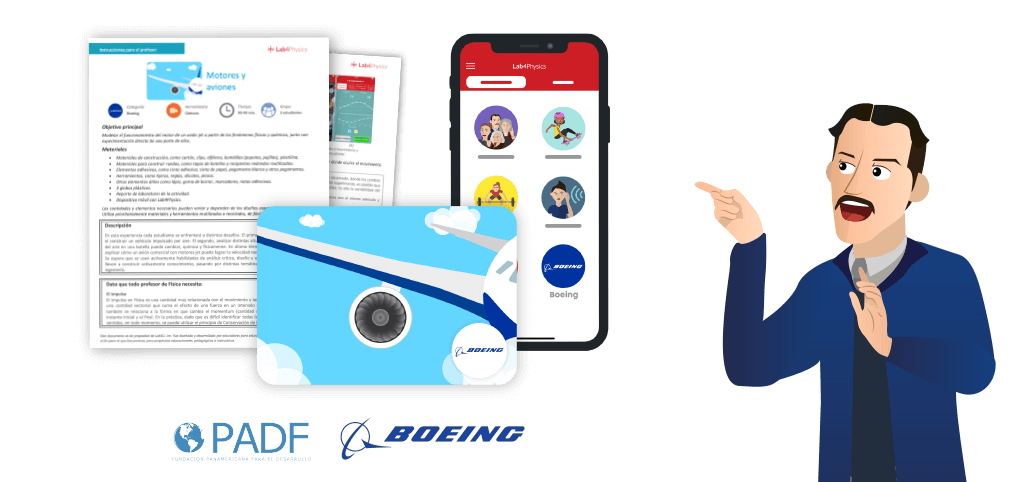 Impact Partners: Alliances that Create Shared Value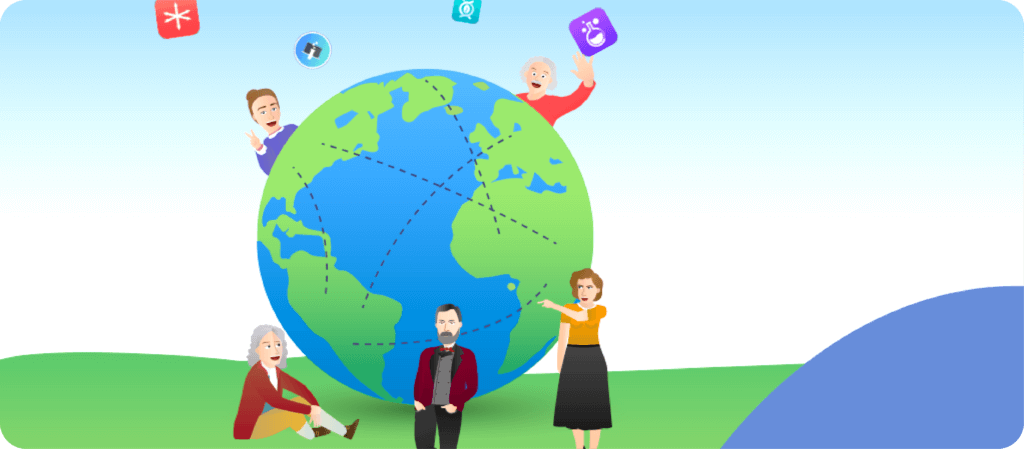 Together with our corporate partners, we have multiplied our reach year after year. This year we reached more than 40 educational communities and 9,133 students, thanks to our partners who believe in STEM Education for the Future of The Workforce.
These results directly contribute to our world's social development and align with the following Sustainable Development Goals (SDGs), to which we are committed:
SDG 4 – Quality Education. Lab4U has reached more than 9,000 students and supported 250 teachers, enhancing the development of 21st-Century Skills in the communities of our partners.
SDG 5 – Gender Equality. Lab4U has hosted STEM empowerment workshops for girls and women in urban and rural schools across LatAm.
SDG 8 – Decent Work and Economic Growth. Lab4U is enhancing students' skill development, which will prepare them for the future of work.
SDG 9 – Industry Innovation and Infrastructure. Lab4U is designing innovative solutions for STEM Education to empower students and teachers worldwide.
SDG 10 – Reduction of Inequalities. Lab4U provides quality STEM learning tools to girls, boys, children, and young students across the globe regardless of their socio-economical status, irrespective of the school's budget or resources.
SDG 17 – Partnerships for the Goal. While joining forces with our Impact Partners, Communities, Governments, Universities, Schools at Lab4U, we are building bridges to achieve the SDGs by 2030.
Each project, carried out in collaboration with our partners, directly relates to an SDG and an Impact Partner's ESG requirement (environmental, social, and governance).
A glimpse of our 2021 highlights in the community: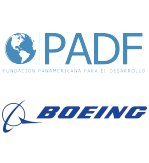 Inspiring the future STEM workforce in Quérato with PADF – Boeing
Impact Reach ➜ 3 teachers + 112 students
The Alliance with PADF and Boeing aims to develop STEM skills in Querétarian students, with particular emphasis on increasing the participation of female students along with their interest and vocation to pursue a STEM career. Thus, Lab4U is working closely with Boeing and PADF to design experiments related to the aerospace industry. You can learn more about this project here.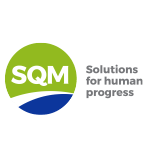 Improving Science Education in the North of Chile with Braintoys thanks to SQM.
Impact Reach ➜ 11 Institutions + 70 teachers + 3,000 students
By joining forces with Braintoys and the leading chemical company SQM, Lab4U reaches students across northern Chile. By supporting local teachers and using inquiry-based methodologies, we're encouraging the development of STEM skills in these locations. You can learn more about this project here (only in Spanish).
Partnering with Teachers and Fundación Minera Escondida in Antofagasta thanks to the Social Impact Program AntofaEmprende
Impact Reach ➜ 1 school + 42 teachers + 1,045 students
We thank Profesora Jessie and her community for allowing us to inspire more students in the Antofagasta region of Chile.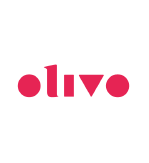 Empowering Young Science ChangeMakers to reduce learning inequities with Ashoka and Fundación Olivo
Impact Reach ➜ 6 schools + 25 teachers + 2,503 students
Everybody can be a Changemaker; that is Ashoka's motto. Therefore, Lab4U unites with Ashoka Chile to work on a program that empowers young science changemakers in our society by helping them develop critical scientific skills and reducing drop-out rates by increasing their motivation to solve social issues related to science.
Making science fun with ExperimEntel!
Impact Reach ➜ 7 teachers + 400 students
Empowering the future of the workforce with STEM skills is a must if we want to solve the world's biggest challenges. Thanks to the leading TelCo in LatAm, Entel, Lab4U is supporting the schools from Fundación Belén Educa with fun and engaging STEM tools and experiments. You can learn more about this project here.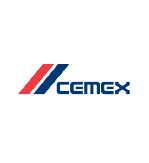 Fostering STEM skills for the Future of Work with CEMEX.
Impact Over the years ➜ 40 teachers and 5000 students
We are proud to strengthen our long-lasting relationship with CEMEX, with whom we have worked since 2019 to empower students in Monterrey, Nuevo León, México. More info: Lab4U in Mexico.
Schools that inspire us
The long-term relationships with schools and educational institutions allow us to reach more students year over year across the world. Thanks to these innovative schools and teachers, we have positively impacted more than 16,000 students and hundreds of teachers in 2021.
Partner schools include Colegio Alberto Blest Gana, Lincoln International Academy, Cristo Rey High School, Epullay School, South Georgia State College, Cardenal Raúl Silva Henríquez School, Ignacio Carrera Pinto Quillagua School, La Tirana School, and Altamira School, among others.
Some examples of our strong school relationships include:
Alberto Blest Gana School: They've been innovating together with Lab4U for almost 5 years, enhancing their students' learning outcomes by integrating a high degree of technology in the classroom from early childhood onwards because they believe in the importance of a comprehensive and integral education; focused on skills, technology, STEM and socio-emotional learning.
Liceo Bicentenario Metodista William Taylor: Located in the north of Chile, this school looks to innovate by adding new technologies and tools that will prepare the younger generations for the future of work.
We would like to thank the entire community for believing in a new way to learn and teach science. We are grateful to all of you; here are some of our community members:
Thanks to CEMEX in Mexico, we reached the following schools: Primero de Mayo, Francisco de Madero, Arcadio Espinoza, Severiano Martinez (all elementary schools).
Thanks to PADF Boeing in Mexico, we reached the following schools: CECYTE Campus 10 Esperanza, Cetis 3 No. 142, EMSAD 34.
Thanks to SQM, we reached the following schools in Chile: Liceo Politécnico Diego Portales, Liceo Domingo Latrille, Liceo Oscar Bonilla Antogafasta, Liceo Técnico Profesional Científico, Liceo Metodista William Taylor, Liceo Alcalde Sergio González Gutierrez, D-133 Arturo Pérez Canto Elementary School, Carlos Condell Tocopilla School, Ignacio Carrera Pinto Quillagua School, Oasis del Desierto Colonia Pintado School, La Tirana School. And we would like to specially thank the employees at SQM fron the Chemistry Department for being great volunteers.
Thanks to Ashoka and Fundación Olivo, we reached the following schools in Chile: San Francisco Javier School G709 Cabreria School, Liceo Pedro Troncoso Machuca, Colegio Bicentenario la Pasión de Jesús, Liceo Politécnico America, Colegio Polivalente Santa María.
Thanks to Entel, we reached the following schools in Chile: Cardenal Raúl Silva Henríquez School, Arzobispo Crescente Errázuriz, San Francisco de Asís, Lorenzo Sazié, all part of Fundación Belén Educa.
Thanks to Fundación Minera Escondida and Socialab, we reached the following school in Chile: Liceo Domingo Herrera Rivera B13.
Thank you all for being part of the STEM Education Movement!
Lab4U 2021 Teachers and School Award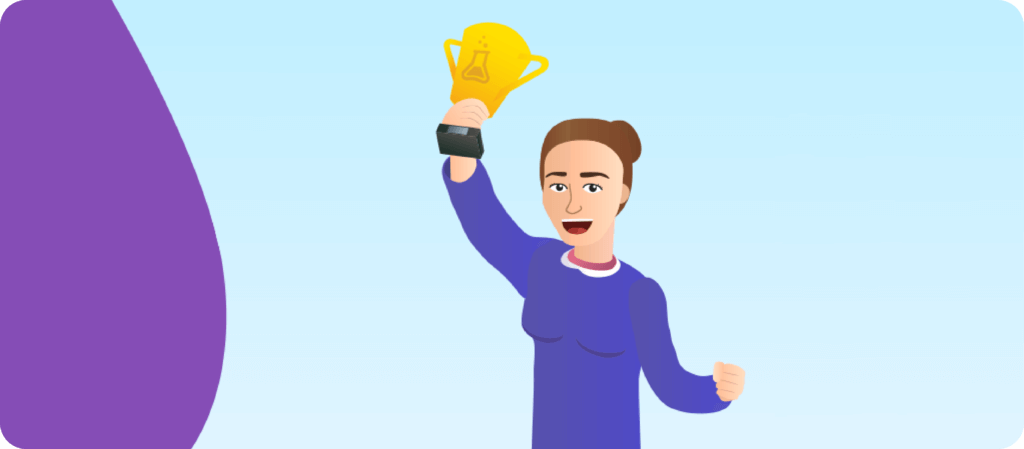 At Lab4U, we carefully consider the well-being of our teachers and school staff, the ones who truly make it possible to implement tools that transform classrooms and students' lives. Therefore, we consistently host PD sessions in our projects to ensure their perspective is heard and included. These sessions have transformed into enriching learning experiences for both sides that help create strong bonds of professional respect between our team and teachers, strengthening a Community of Practice.
We'd like to share some of these teachers' stories. Their experiences highlight their commitment to their students and demonstrate that they are true leaders of change in how science is taught and learned.
Our Science Heroes: Teachers that inspire us
María del Carmen del Muro, Cecyteq, Colón, Querétaro (Sponsored by PADF-Boeing, Mexico)
María del Carmen is a chemistry teacher, chemical engineer and holds a Master's degree in Education. She stands out for her commitment to others; she's always thinking about everyone's well-being and encourages her students, especially girls, to pursue STEM and science-related careers. María del Carmen actively seeks to bring STEM learning opportunities to her students, and she has a remarkable ability to promote activities that engage them meaningfully.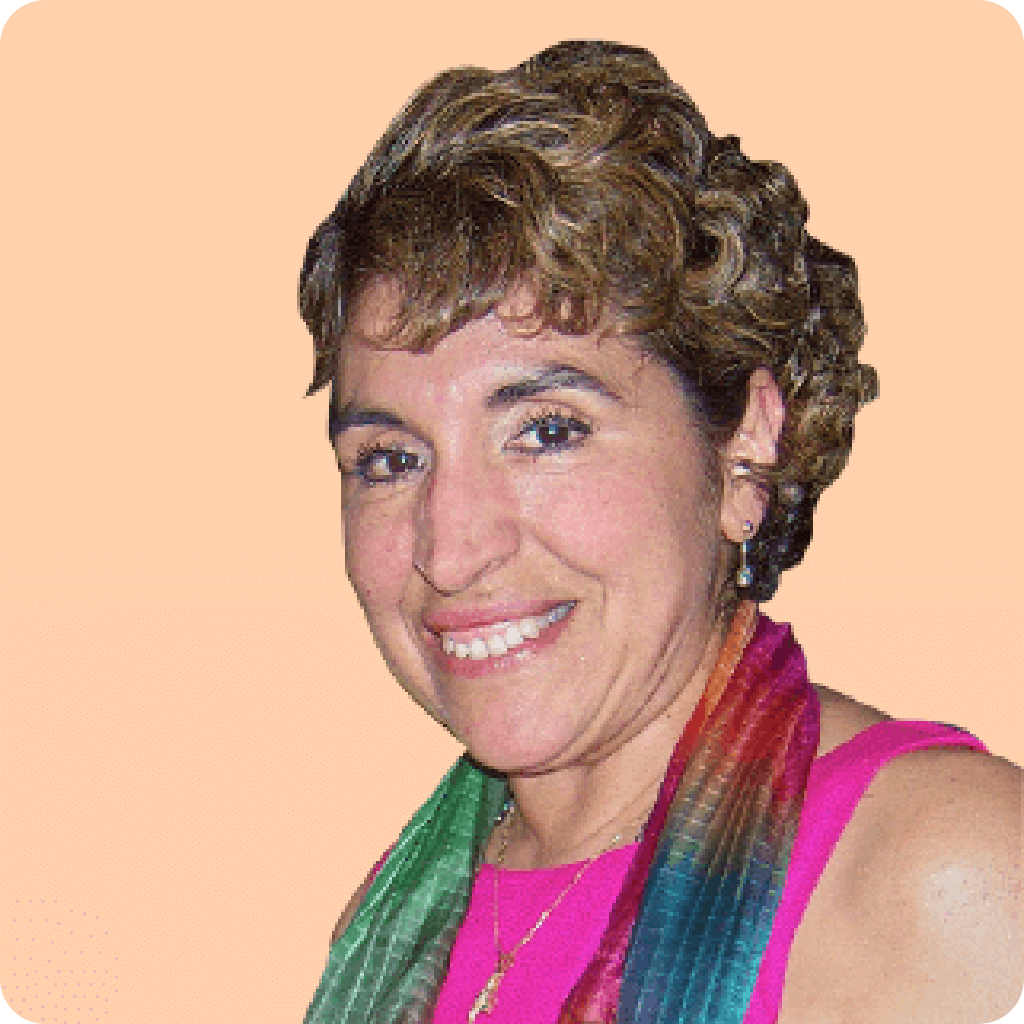 Martha Styer, Cristo Rey High School, Sacramento, California, USA
We would like to congratulate Ms. Martha Styer for her exemplary work this year with her students and her impact on physics education at Cristo Rey High School in Sacramento, California. She provided her students with the necessary tools to love science and practice it interactively, thus improving their learning outcomes. Check out her video.
Robinson Herrera, Liceo Mayor Sergio González Gutierrez, Pozo Almonte, Chile (Sponsored by SQM, Chile):
Robinson is a chemistry teacher with a solid commitment to his students' learning through experimental experiences. He is an active participant in every session, always cheerful, optimistic, and is always making us laugh. Robinson is also very generous with his peers. He constantly supports his peers and builds a strong community of practice in the North of Chile. Check out his video (In Spanish).
Alejandra Femenías, Liceo Diego Portales, Tocopilla, (Sponsored by SQM, Chile)
Alejandra is a Biology Teacher who works as a Science Coordinator. She is a very active teacher who always seeks to bring learning opportunities to her students. Alejandra and her colleagues have the total support of their Principal, Yerko Echeverría, to implement innovative projects like the one Lab4U is promoting.
The STEM Innovators: Schools that are leading through their example
Alberto Blest Gana School
We are proud to continue working with this innovative school since 2017. They have been a true testament of impact in their student's learning outcomes through inquiry, experimentation, skills development, and socio-emotional safety. The entire school is aligned to implementing technology and a FabLab inside and outside the classroom, a science fair where every school department participates. Last year, they were part of World Education Week, where they were selected as one of the 100 top schools in the world. A true partnership with the school, its Principal Ricardo Román, their Academic Director, Katherine Aguayo, and the entire Teacher Community that works day and night for their student's well-being, not only academic but a holistic development for a better future.
Altamira School
A school determined to develop skills for life, with science, innovation, inclusion, academic and emotional growth. With a Community of Practice motivated to grow and inspire their students into science, Altamira School integrates its principles into scientific experimentation and invites other communities to be part of that journey. We look forward to working on another "ScienceTHON" in the coming years.
Instituto Asunción de México
We are proud of this school as they are the school that has done more experiments in one semester than any other School in Mexico! Congratulations to all students and teachers that love experimenting!
Liceo Bicentenario Metodista William Taylor
Located in Alto Hospicio, Chile, this school has a strong sense of community and has demonstrated excellence in its educational work. We'd like to highlight in particular the commitment of its Principal, Virginia Cartes, and its coordinator, Raquel Newman, in their search for innovative learning opportunities for their students. Likewise, we are grateful for the dedication of the Natural Sciences team, led by Mery Cabello and supported by fellow teachers Thais Velasquez, Karina Campos, Carolina Montanares, and Brenda Castañeda. They have used the Lab4U Methodology and Applications with their students across multiple scientific subjects.
Community: Stories That Leave a Mark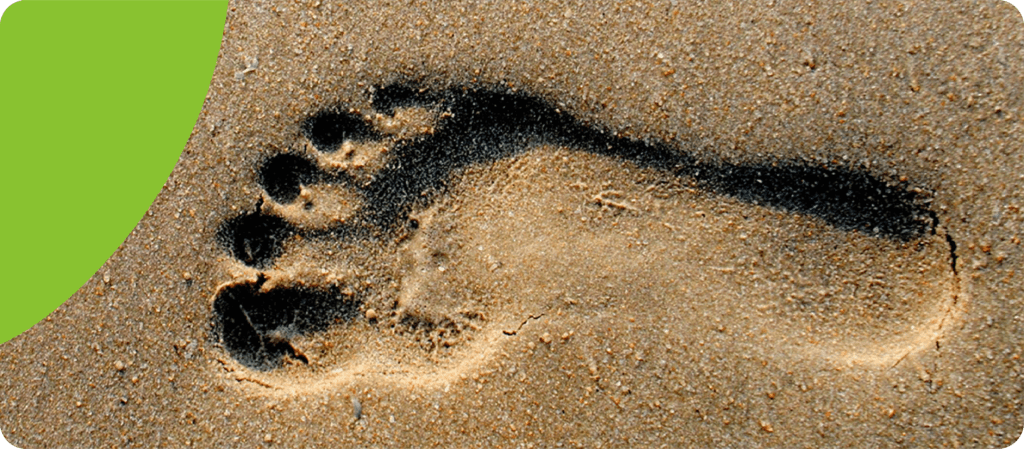 We are inspired by teachers that work tirelessly for their students. They are the reason we work day to day to improve Science Education, without them, we wouldn't be able to get to thousands of students around the world. Thank you for inspiring us every day and giving meaning to our work.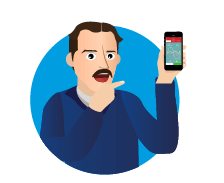 Check out Mrs. Martha's story in Lab4U Talks;
For other stories and videos in Spanish, check out the following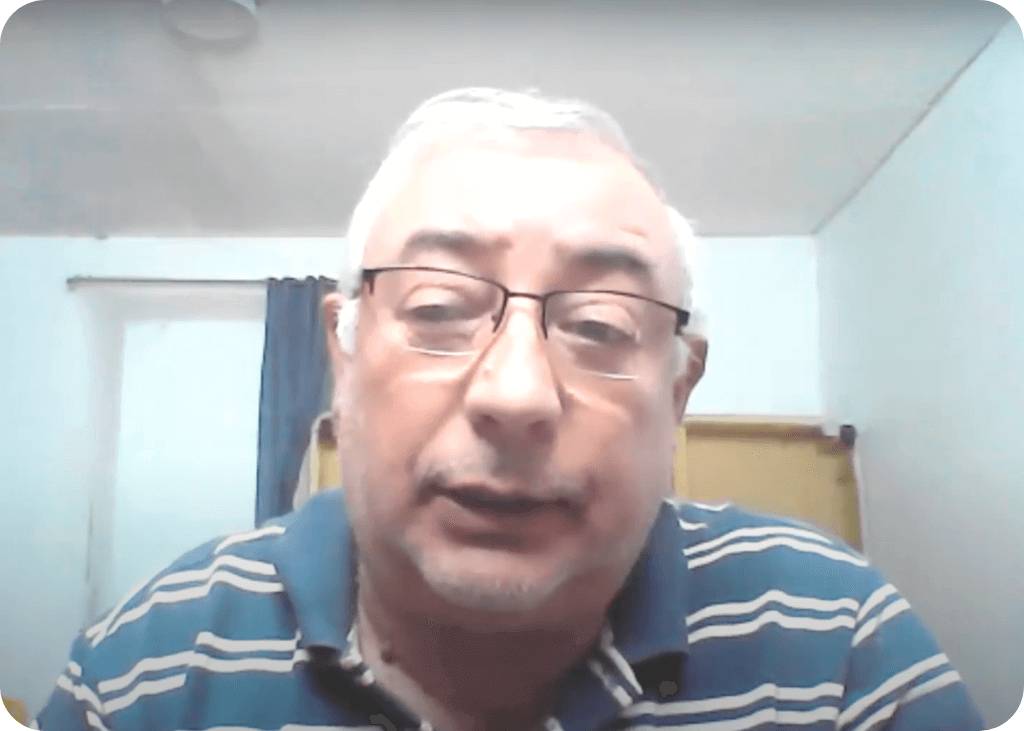 Mr. Cristián Quiroz, School Liceo
Alcalde Sergio González Gutierrez Chile.
Mrs. Raquel Newman, Liceo Bicentenario
Colegio Metodista William Taylor Chile.
Teachable moments with our Community of Practice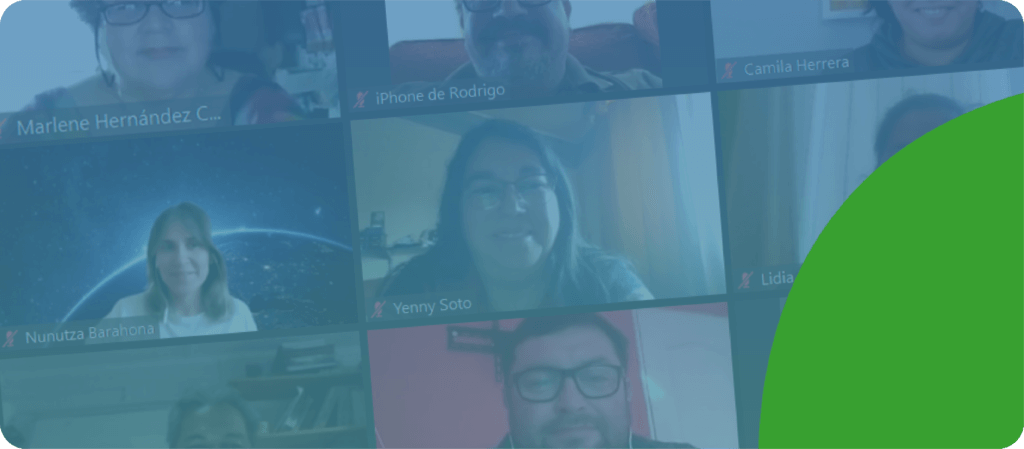 Supporting our teachers in changing the way science is taught is one of our main goals. Our education team is 100% committed to providing every teacher with the tools necessary to host experiments in their classrooms and encourage their students' development of STEM skills.
We hosted more than 20 training sessions this year, reaching more than 200 teachers. We also hosted more than 15 monthly teaching training meetings, where we worked on methodologies that promote inquiry in the classroom.
Here's a recap of our most memorable events of the year:
PADF-Boeing STEM Fair in Querétaro, Mexico.
The "STEM Fair in Querétaro: Experiences and Dialogues" was held on October 27, 2021, at the CECYTEQ Campus 10 'la Esperanza' in Querétaro, Mexico.
The fair exhibited experiments carried out by the students during their science classes and included a talk from Komal Dadlani on science and technology in the history of aeronautical development. It concluded with a "Women in STEM" panel featuring representatives from multiple STEM areas.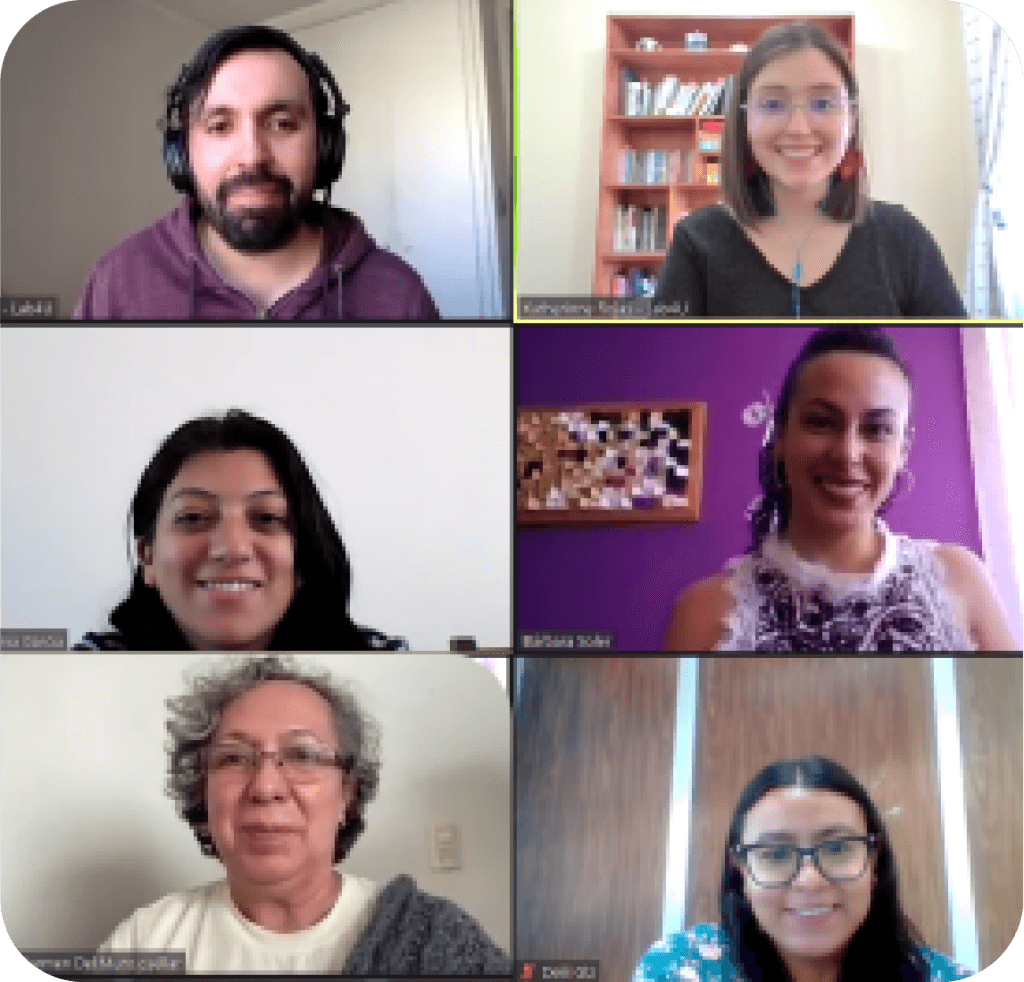 "Girls in STEM" Bootcamps in partnership with PADF-Boeing.
Lab4U held multiple "Girls in STEM" Bootcamps (Workshops) that promoted the education and participation of women in STEM areas. We ran science experiments, STEM challenges and reflected on women's access to STEM professions. We also hosted sessions on educational strategies to achieve gender equity in STEM. Three Querétaro female science teachers and more than 60 female students, ranging from 15-17 years old, participated in the events.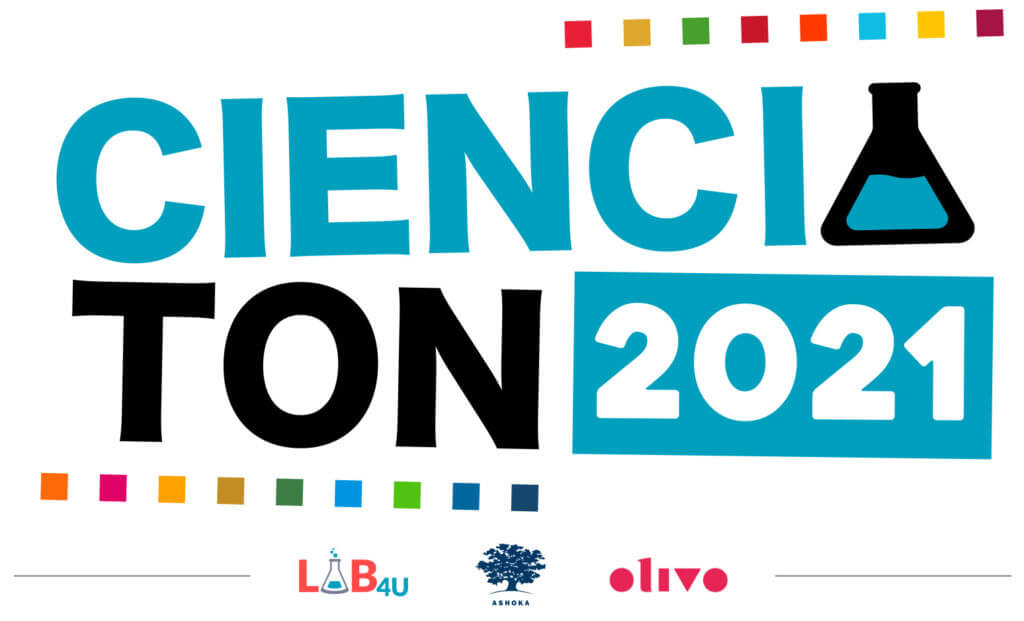 Science Changemakers with Ashoka Chile and Olivo Foundation.
We hosted a Science-THON in the Science Changemakers program, where students presented projects with social impact. Students from five high schools were invited and challenged with proposing a solution to a local problem. Their responses had to be provided within the framework of any of the 17 Sustainable Development Goals (SDGs). The projects were evaluated by an expert panel, which ultimately rewarded the three best proposals.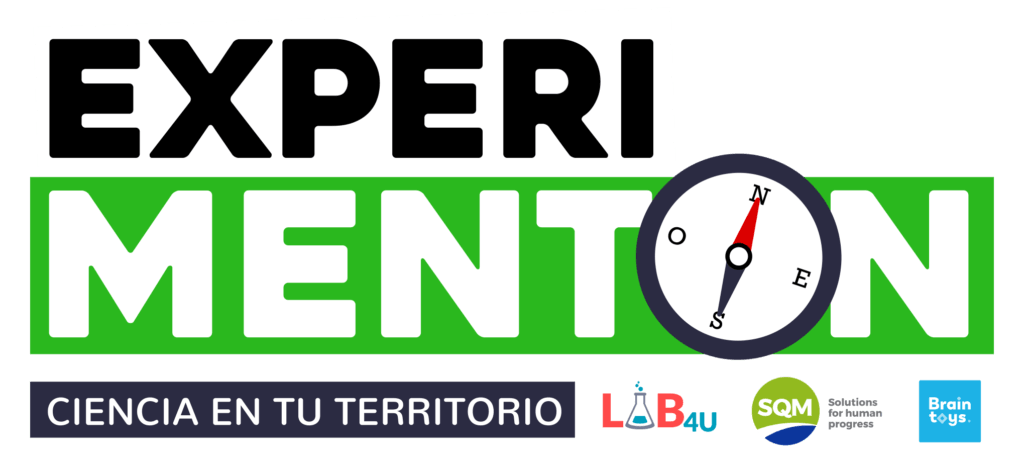 Science in Your Territory: Looking Where You Live with the Lenses of Science, with Braintoys and SQM.
We hosted an "Experiment-Thon" to foster Citizen Science. Teachers and students from 7th to 12th grade were invited from 10 educational institutions across northern Chile to measure gravitational acceleration. The objective was to compare values in the different locations and conclude whether the acceleration of gravity is constant or varies geographically. Participants used their phone's built-in sensors with Lab4Physics to capture the measurements.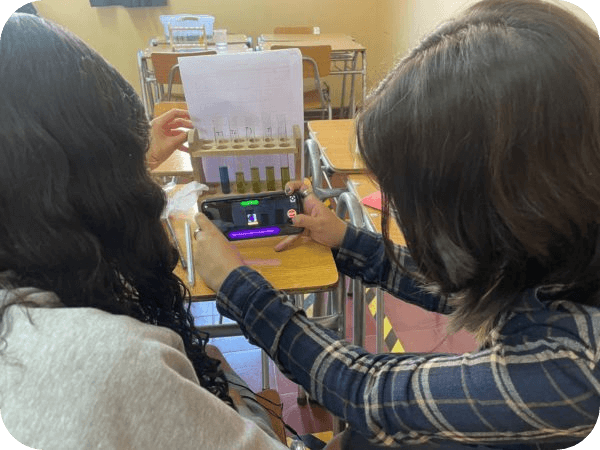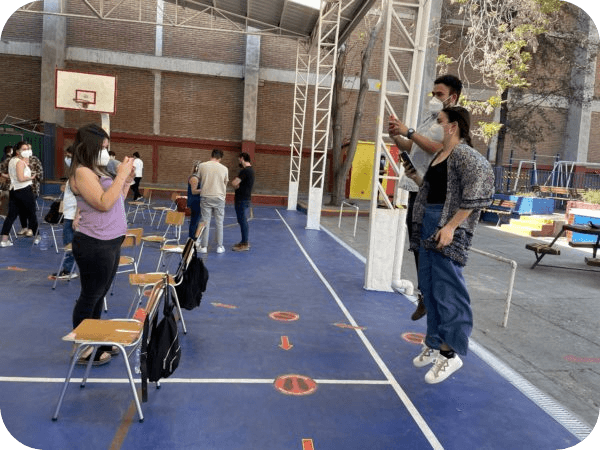 Experiencing Hands-on Science with Belén Educa Foundation and Entel
In October 2021, we were excited to finally meet in person and experiment together at San Lorenzo Sazie School. Teachers and students of the Belén Educa Foundation Schools Network were invited to experience hands-on science activities with Lab4U.
All photographs were taken with teachers' and students' corresponding parent permissions.
Lab4U Talks: Conversations that inspire us
Get inspired and join our conversations about transforming the way science is taught
In 2021, we launched seven podcast episodes in English and Spanish. Below, we share two of our most memorable episodes. If you have not heard them yet, we invite you to listen to them on your favorite platform.
Lab4U Talks. Episode 4
Catalyzing STEM Education for the Next Generation of Scientists and Problem Solvers. We have a special guest in this episode, someone we admire very much and is a great partner of Lab4U, Dr. James Caras. You will listen to us talk about software that helps educators and instructors inspire students to become the next generation of scientists and problem solvers.
Lab4U Talks en Español. Episode 6
Keys to transform error into a learning tool, with Dr. Melina Furman. This was such an entertaining and exciting conversation with Dr. Melina Furman about how teachers can help transform error into a learning tool and how they can support institutions and families. Listen to this episode here.
Lab4Biology's Webinar (Spanish)
Sharing our story with the world: Lab4U in the media
As our impact grows, so does our media reach. We featured in several Chilean media outlets like the Financial Times (Chile) and CNN Chile.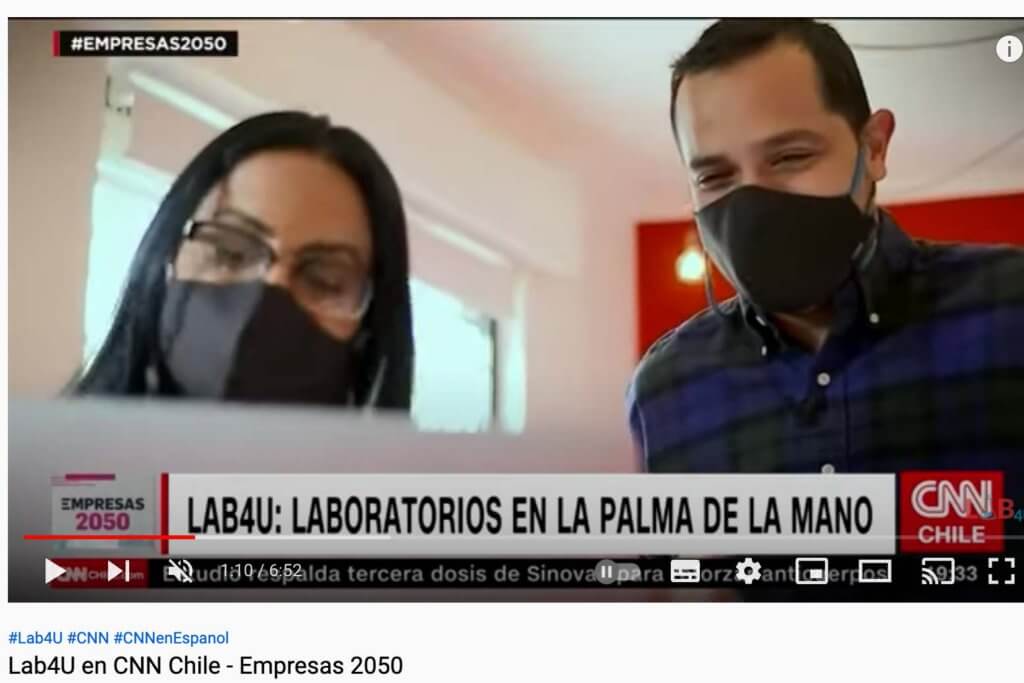 The heart and soul of our work: Our beloved team
"Far and away, the best prize that life has to offer is the chance to work hard at work worth doing."

Theodore Roosevelt
At Lab4U, we are proud to work hard at work worth doing to fulfill our mission day in and day out. We are lucky to work with shared values in a diverse, multicultural, inclusive, and multidisciplinary team; we are all passionate about reducing educational inequalities existing across the world. Our family has grown this year, and we hope to grow even more as we continue to impact our society.
Together, we go further.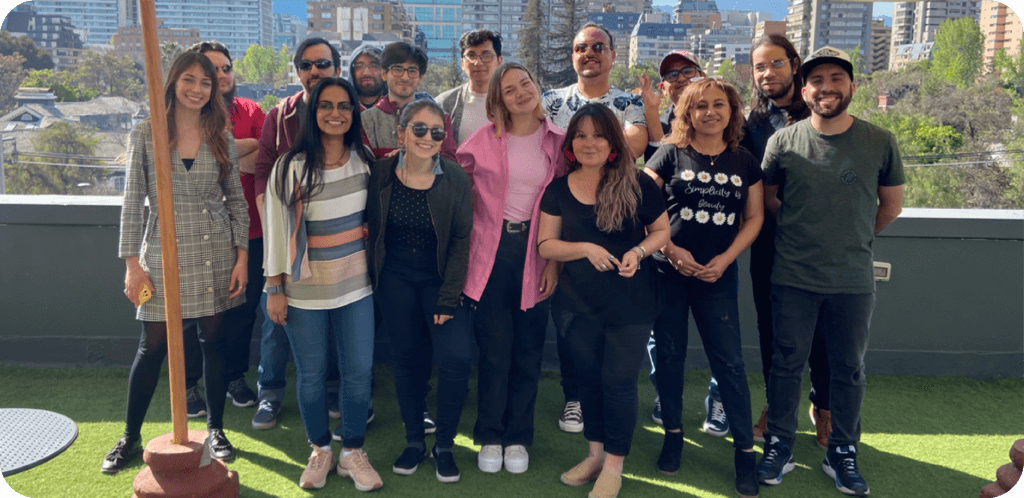 Thank you for being part of the transformation of STEM Education!
Lab4U's 2021 impact